Drawn To Help was created to supplement existing art programs at hospitals, camps and treatment facilities around the country.  We help arrange "celebrity" appearances by successful cartoonists and talented artists who want to have their own tremendous impact on the lives of these children.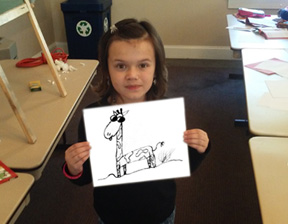 Our volunteers do bedside visits with pediatric patients and provide group sessions with children whose conditions allow them to participate in a more social setting.  Our lessons are tailored to fit the abilities and needs of each child, making it as easy and fun as possible for them.
For really young children who are still developing their motor skills, we'll draw whatever they request and let them color the art.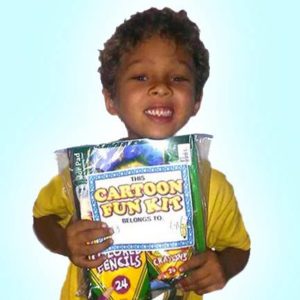 Each child receives a free packet of art supplies that they can keep, and Drawn To Help donates small libraries of art instruction books to every location we visit.
We're also currently building a huge digital collection of great art activities that we'll be making available as printable downloads that can be used by the patients, their families, Child Life Specialists and other caregivers free of charge.  That will allow us to reach out to children in every part of the country, even if we can't get to them in person.  They'll be able to choose from awesome coloring pages, step-by-step art instructions, mazes and all sorts of other distracting fun..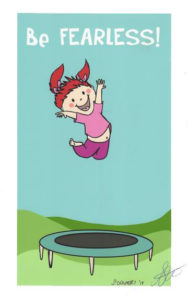 We'll be including black and white motivational posters for the children to print out, color and hang on their walls for daily encouragement and inspiration.
Drawn To Help offers behind-the-scenes training about patient confidentiality regulations and helps defray the costs our volunteers incur while traveling to and from the hospitals.  We also provide them with the proper equipment and supplies that they need.
We help these talented folks gain access to locations near them, and also provide support for volunteers who are willing to travel greater distances to share the joy of creating art with the children we serve.
For more information about who we are and what we do, don't hesitate to contact us with any questions you might have.
Drawn To Help is a sponsored project of Fractured Atlas, a non-profit arts service organization. Contributions for the charitable purposes of Drawn To Help must be made payable to "Fractured Atlas" only and are tax-deductible to the extent permitted by law.