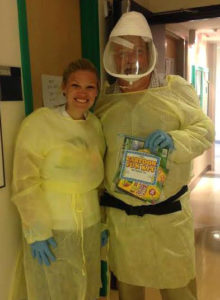 Volunteer:  We're always looking for talented cartoonists and illustrators who would like to be a part of what we're doing.  Whether you'd be available for a visit once a year or once a month, we'd love to hear from you.  Get in touch to find out how we can help you do one of the most fulfilling things you've ever done.
We'll also need groups of volunteers from time to time to help us assemble the art gift packets that the children receive.  We'll provide the materials and cover shipping costs.  All you need to provide is your time.
Donate:  What we do can get very costly.  Even the tiniest amount of contributions can add up and help us continue bringing joy to children in hospitals around the country.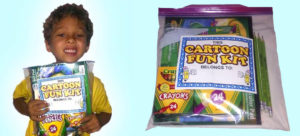 Contribute Supplies:  We have a very specific list of supplies that we use.  That's because everything we bring with us has to be brand-new, unopened, latex-free and nontoxic.  We can provide you with a list of what we need.  Just send us a note to request it.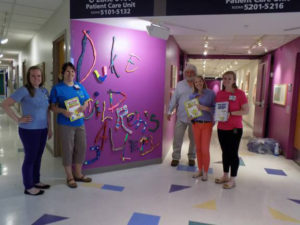 Books:  If you're a publisher who creates age appropriate art activity books for children and teenagers, and you would like to donate some to Drawn To Help, get in touch with us for important information on how you can do that.  We'll make sure they go right to the children in hospitals!
Fundraise:  If you'd like to create a fundraising activity in your area, let us know about it and we'll help if we can.  We also have to make sure that whatever you do accurately reflects our ideals and core values.
Artists and Cartoonists:  Get in touch if you'd like to visit with pediatric patients in your own area, or while you are traveling.  We'll do everything we can to help make it happen!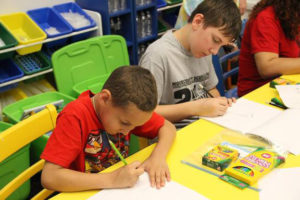 If you can't do visits with the children, you can be a part of what Drawn To Help is doing by contributing to our digital art library.  We're looking for entertaining activities and coloring pages to add to our free collection, so we can reach children that we might not be able to spend time with in person.  Send us a quick e-mail to find out more.  Thanks!
Drawn To Help is a sponsored project of Fractured Atlas, a non-profit arts service organization. Contributions for the charitable purposes of Drawn To Help must be made payable to "Fractured Atlas" only and are tax-deductible to the extent permitted by law.