You can contribute to Drawn To Help by clicking on this button and going directly to our Fractured Atlas page.  The "Donate Now" button is on the upper righthand side of the page.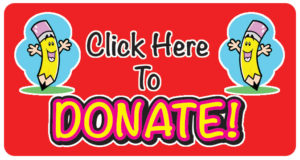 Every penny counts, and it all adds up to help make wonderful things happen for children who truly need to add some extra laughter and smiles to their lives.  You can touch their hearts and be a part of everything we do.
Where Do Donations Go?  The cost of art supplies can be staggering, even though we purchase them in bulk and receive a huge discount.  Sometimes, visits to camps can reach over 100 children in just one day, so the expenses really add up quickly.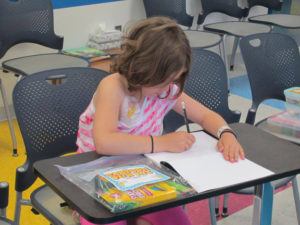 We also need to provide the proper tools for our volunteers.  Wheeled suitcases so they can easily move from room to room with their gifts.  Bags of art supplies to give away.  Dry erase boards that work with crayons instead of markers, because some of the children can have allergic reactions to fumes while undergoing treatment.
Travel costs.  Our volunteers are already graciously volunteering their time, so Drawn To Help needs to make sure they can afford to get back and forth to the hospitals they visit.
Discs and flash drives so we can build our digital libraries and give them to any caregiver who is working with the children.
And, there are also day-to-day costs that are necessary to keep our efforts going and growing.  Utility bills, some promotional expenses, upkeep on computer and office equipment and all sorts of little things that help make Drawn To Help a reality.
Your contributions keep us going.  And you get to be a part of each moment of joy we bring to the kids who need it the most.
Drawn To Help is a sponsored project of Fractured Atlas, a non-profit arts service organization. Contributions for the charitable purposes of Drawn To Help must be made payable to "Fractured Atlas" only and are tax-deductible to the extent permitted by law.